Full name
Baj Goodson
When you're not writing, what are you doing?
I am all about staying stationary, hehe, so my go-to hobbies are things that involve sitting or stretching out on the couch, like reading (duh, right?), Netflix binging, and graphic design. But I also love baking and DIY projects.
As an author, what's your favorite social media platform?
If you had asked me this before March 2018, I would have told you Facebook in a heartbeat. But since I got started on #bookstagram over on IG, I am hooked! The bookish community is my squad! (Pinterest is a close second, though. I could browse mindlessly for a lifetime!)
Is there a title for your current WIP? If so, what is it?
Ahhhh, there is a working title for it, but I'm not yet at liberty to saaaay. :3
When did you realize you wanted to be an author?
I can remember dreaming of this since I was old enough to grasp the concept of what an author really was. I think I still have old school projects made out of construction paper where "author" or "writer" is listed under "what I want to be when I grow up".
While writing, do you have music on or do you need absolute silence to concentrate?
This has changed over the years somewhat. I used to could write in any atmosphere, but now the room feels kinda empty without music on. I have a writing playlist I put on at a low volume that is strictly instrumental, and then I have specific WIP playlists sometimes for when I'm really vibing with the mood of the piece.
What advice would you give a first-time author?
Don't give up. If you want it bad enough, don't let anything stand in your way, no matter how hard it gets. Just take one day at a time, and keep pressing on. Your dreams don't work unless you do! (I wonder how many cat poster cliches I can fit in one answer?)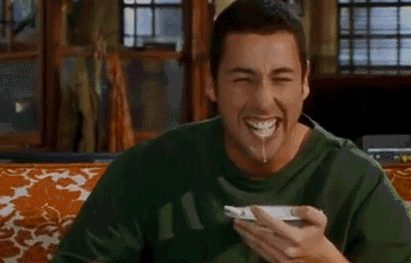 Do you sneak real-life events into your books?
To a degree, yes, totally! But I rather let real life INSPIRE fiction. I change things left and right to both fit my story and to separate fiction from fact.
What was the most challenging part about writing your first book?
I got bored during the drafting process, and then again during every process afterward! HA! Also, marketing and expanding the reach of your author platform is…not for the faint of heart, y'all. It's a wooly, wooly mammoth!
Have you ever co-written before? If so, with who?
I have not, but am not opposed to trying it someday! If you're working with the right person, I think this could be SO much fun!
LET'S HAVE A LITTLE FUN!
A million dollars just landed in your bank account, what are you going to do with it?
*GASP* First, fall into elated hysterics, probably. Second, pay ALL DEM BILLS, Y'ALL! Every last one. Then get ahead on some! Next I'd throw some at our parents' and church's bills, because they deserve it. With whatever is left, I'd buy a cute, simple, reasonably-sized house on an acre or two of land with no immediate neighbors, I'd buy Hubs and I new (reasonable) cars, do a handful of little things I've been wanting to do but haven't prioritized to save up for, and then the rest would go into savings. (I'm sorry — that was all way too dull and practical, but I'm being 100% honest!)
Your go-to movie when you need a pick-me-up?
Pride and Prejudice, the 2005 version with Keira Knightley. Just listening to that intro music is enough to make my heart sigh!
What's your favorite dish to make or eat?
Anything pizza, nacho, or taco related!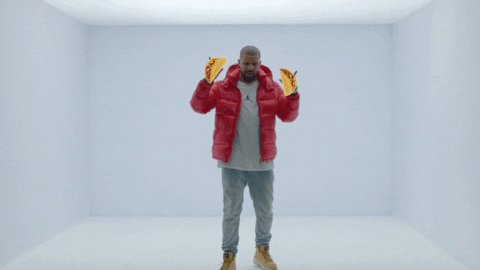 What was the last photo you took on your phone?
A lame selfie Snap to my bestie that I saved for my IG Stories to commiserate a very time-expensive formatting error I'd just found in WALL OF CROSSES.
Where would you say your "happy place" is?
At home, 72 degrees, in my pjs, no makeup, fed, snuggling my fur babies, with nothing impending on my to-do list.
We know you write, but what do you read?
I'm pretty eclectic, so my tastes vary (and change a little over time). Right now, I'm loving fluffy YA contemporary that's on the humorous and romantic side (i.e. Stephanie Tromly's Trouble series), and also some action-packed fantasy and sci-fi fairytale retellings with really engaging characters and worlds (i.e. the Lunar Chronicles, To Kill a Kingdom).
It's Karaoke night and you're singing your favorite song, what is it?
Wellll, if I was singing Karaoke, I would pick something I could sing fairly well, not necessarily a current fave, haaa! So I'll go with ALONE by Heart.
What was your most embarrassing moment?
Oh gosh, just one? BAHA! I have so many! The time in high school where I got so mad I screamed at the entire marching band during a practice…that stands out in my memory, LOL! I was so embarrassed that I ran off the field. Just ran away inside. *Cringe*
Your life just became a film, what's the title?
Running Late. 🤣
What's your BIGGEST pet-peeve?
Again, just one? Lol. For such a chill person, I can get easily annoyed by (usually small) things. I'm sensitive to noises, for example, especially loud ones, so I hate it when people scream and whine, or shake the foundations of the Earth with their coughs, snorts, sneezes, and then there's WHEN ANYONE HAWKS UP A LOOGIE!!!! Every hair on my body stands on end for that…BLEGH!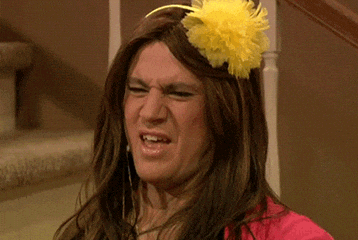 List three things you're terrible at.
Math, sports, dealing with kids.
List three things you're great at.
Musical things, speaking expressively, sleeping in.
Tell me a random fact not many people know about you.
Every time I go to a salon to get my hair cut, the stylist tells me, "Oh my gosh, you have SO MUCH HAIR!" Every time I go to the nail salon, the technician tells me, "You have strong nail!" ["Nail" singular. Always.]
FINISH THE SENTENCE!
The best thing I've done in my life is quit my downward spiral of jobs I didn't like and get myself on the fast-track to pursue my end-goal of being a full-time author.
The last game I played was Fight List (on my phone)
When I was younger I wanted to be an author, though there were times I also thought about and/or pursued being a cosmetologist, a singer, a fashion designer, a photographer, or a graphic designer.
The last song I listened to was Dan + Shay's latest album (which is amazing, btw).
The last book that made me cry was Anne of Green Gables, which I read earlier this summer.
My favorite snack is something sweet, or something salty. Or both, hehe!
Never have I ever gotten a tattoo!
Three things I can't live without are ice cream, alone time, music.
Love at first sight is attraction, not love. Though love could hypothetically come after. 😜
My favorite city is Lindale, TX. My hometown will always have the biggest piece of my heart!
Something I wish I would have known before becoming an author is
how tough it is to gain authentic followers organically in your free marketing! IT'S SO SO HARD!!!
My favorite book to write was …Well, haaaa, I only have the one so far, so WALL OF CROSSES, you win, bud! 😂
Anything else you want to add?
Come find me on Instagram for a chat! I'm always down for making new book buddies. Also, thank you so much, Megan, for this opportunity! This was a blast.