Full name
Renea Porter
When you're not writing, what are you doing?
Baking, watching Netflix or most likely reading.
As an author, what's your favorite social media platform?
Facebook
Is there a title for your current WIP? If so, what is it?
With Every Goodbye
Add With Every Goodbye on Goodreads!
When did you realize you wanted to be an author?
in 2014 when a story was stuck in my head for 2 years before I wrote it.
While writing, do you have music on or do you need absolute silence to concentrate?
Must have music.
What advice would you give a first-time author?
Take your time and just concentrate on the writing.
Do you sneak real-life events into your books?
Absolutely
What was the most challenging part about writing your first book?
Researching the hero because he had PTSD when he came home from the war.
Have you ever co-written before? If so, with who?
I havent. But I would LOVE to! Its on my bucket list.
LET'S HAVE A LITTLE FUN!
A million dollars just landed in your bank account, what are you going to do with it?
Buy a house on my own property and a NEW car.
Your go-to movie when you need a pick-me-up?
Hope Floats and Jerry McGuire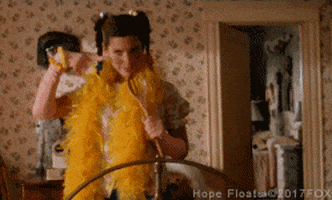 What's your favorite dish to make or eat?
Cake. Who doesn't love cake?
What was the last photo you took on your phone?
A snapchat selfie 🙂
Where would you say your "happy place" is?
Home writing
We know you write, but what do you read?
Gosh, I love a good new adult or contemporary romance. But I also read paranormal too.
It's Karaoke night and you're singing your favorite song, what is it?
Wildest Dreams by Taylor Swift
What was your most embarrassing moment?
Tripping over my own feet which is on the regular.
What's your BIGGEST pet-peeve?
I work a part time job (as well as my full time one) and I HATE when people come in ten minutes before the store closes. So annoying.
List three things you're terrible at.
managing money, driving directions
List three things you're great at.
my job (full time one), shopping, writing
Tell me a random fact not many people know about you.
I'm hard of hearing and wear a hearing aid.
FINISH THE SENTENCE
The best thing I've done in my life is meet my husband.
The last game I played was Solitaire.
When I was younger I wanted to be a lawyer.
The last song I listened to was End Game by Taylor Swift.

The last book that made me cry was my own With Every Goodbye.
My favorite snack is trail mix.
Never have I ever went skinny dipping.
Three things I can't live without are my phone, hubby and Chapstick.
Love at first sight is when you lock eyes with someone across the room and you just know there's something about them.
My favorite city is NYC.
Something I wish I would have known before becoming an author is you don't need to do everything at once.
My favorite book to write was With Every Goodbye.