I was browsing a few of the new blogs I follow and found this ridiculously awesome book tag! Anyone is welcome to participate ❤
1- Where do you buy your books?
I'm going to have to go with Amazon for this one. Between the prices, fast shipping and availability, where else would I go?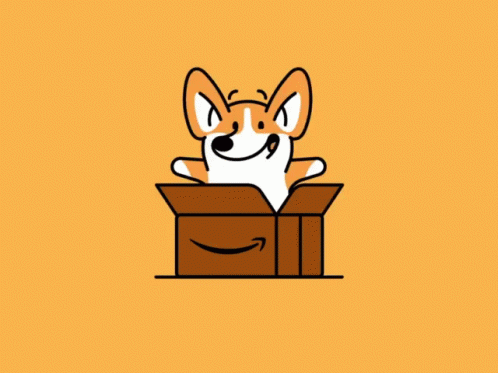 2- Do you ever preorder books, and if so do you do it online or in stores?
I usually pre-order books when it's an author I read regularly. Colleen Hoover, Nora Roberts and Nicholas Sparks are just a few examples.
3- On average, how many books do you buy a month?
I'll say three, on average. Sometimes I go months without purchasing any at all. There are also months where I splurge and buy ten. Balance, my friends. My shelves aren't going to fill themselves.
4- Do you read at your local library?
I wish I had more time to read at our local library, but usually when I go it's with my little ones in tow. Which means spending hours in the toddler/grade school section.
5- If so, how many books can/do you borrow at a time?
When I'm checking out books, I usually snag three or four. I'm a super picky reader, so out of the three or four books, I usually really fall into one. The rest get returned super late, which always makes me wish I'd bought them since I'm spending money on late fees anyway.
6- What is your opinion about library books?
I have a love/hate relationship with library books. I hate having a time limit with each book. I'm a slow reader and sometimes 14 days isn't enough.
7- How do you feel about second hand books?
I love them. There's something about knowing someone else got lost between the pages of the same book you're reading.
8- Do you keep your read/TBR pile on the same shelf or not?
My shelves are in no particular order, but now that I read this question it's not a bad idea to have my read and to-be-read books separate.
9- Do you plan to read all the books that you own?
Of course. Why would I keep them otherwise?
10- What do you do with books that you own that you feel you will never read/felt you did not enjoy?
If a book sits too long on my shelves, I usually donate them to the library or to someone who'd enjoy them.
11- Have you ever donated books?
Always. If I read it and I know I'm never going to read it again, I usually pass it along for someone else to enjoy.
12- Have you ever been on a book buying ban?
Yes. I failed miserably. Usually when I stop buying books it's because I purchased triple the amount of books the month before. Never on purpose.
13- Do you feel that you buy too many books?
No. Reading is never a waste and even if I never end up reading them, perhaps someone else will when I donate them. hahaha
This was super fun! Feel free to join in ❤