Full name
BJ Bentley
When you're not writing, what are you doing?
Reading, for one! I'm also a psychic medium and spiritual life coach, so I'm usually giving advice or providing counseling to clients.
As an author, what's your favorite social media platform?
I'm really loving Book + Main Bites right now because it allows authors to share snippets of their work with readers in an easily digestible way. Readers get to "try it before you buy it," and they get to try new authors based on sub-genre or trope preferences.
Is there a title for your current WIP? If so, what is it?
I have a few WIPs right now! One is titled The Long Game, and it's book 3 in my Syndicate series. I'm also working on a contemporary second chance romance called Time and Again.
When did you realize you wanted to be an author?
Um. Six months ago? Honestly, I've always made up stories in my head, but I never got serious about putting them to paper until just after Christmas 2017 when I wrote my first novella.
While writing, do you have music on or do you need absolute silence to concentrate?
I need absolute silence! I tried writing to music, but I just found it to be distracting. I'd end up singing along!
What advice would you give a first-time author?
1.Write the stories you want to write, even if (especially if) they don't fit someone else's expectations. 2. The first time you feel discouraged by a negative review, look up your favorite book and read the 1-star reviews. Even the best authors receive criticism!
Do you sneak real-life events into your books?
I haven't yet, but my career is young!
What was the most challenging part about writing your first book?
Beginning. Making the commitment to sitting down in front of the computer and putting the my words into a cohesive story for the first time. Once I started, though, nothing could stop me! The rest just poured out!
Have you ever co-written before? If so, with who?
Not yet, but I'm open to the opportunity with the right person!
LET'S HAVE A LITTLE FUN
A million dollars just landed in your bank account, what are you going to do with it?
The boring answer is pay off some debt, but the fun answer is travel! Scotland first and then who knows where.
Your go-to movie when you need a pick-me-up?
The Mummy (1999 Brendan Fraser version.)
What's your favorite dish to make or eat?
This is hard since I love food, and I am not a picky eater. I'm going to go with homemade mac n cheese with bacon.
What was the last photo you took on your phone?
One of my paperbacks arrived today, so I took a promo shot of it. (The Intuitive Series.)
Where would you say your "happy place" is?
The water. In it, on it, near it. Doesn't matter if it's the ocean, river, lake, or creek!
We know you write, but what do you read?
Kristen Ashley is my queen, and I am a Rock Chick for life. I also really love Jessica Gadziala, Anne Malcom, Brynne Asher, Layla Frost, and DD Prince. (Seriously, I could keep going.) I love alpha heroes and strong heroines.
It's Karaoke night and you're singing your favorite song, what is it?
First of all, unless I'm drunk, I'm far too introverted to be the center of attention. That being said, it's probably something by Barenaked Ladies. Or Bruno Mars. Or a boy band. My tastes are varied!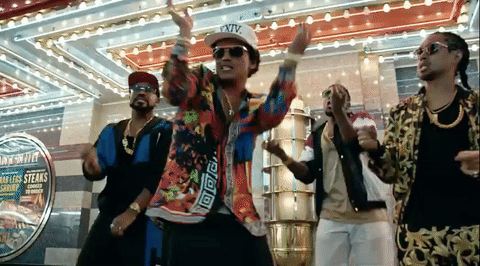 What was your most embarrassing moment?
In recent memory, it was when my mom, who is 70, read one of my more erotic stories and asked me where I "learned all that stuff." Not in a derisive way, but like she was genuinely curious. I couldn't deal.
Your life just became a film, what's the title?
The Foul-Mouthed Cat Lady Who Bitched About Everything (there probably won't be a sequel)
What's your BIGGEST pet-peeve?
Dude, I have SO many, it's not funny. Everything annoys me. Right now it's people who are flaky and don't keep promises or follow through on commitments (especially to me.)
List three things you're terrible at.
1. Staying focused on one task/WIP 2. Going to the store for a specific item and actually remembering to come home with that specific item (I bought everything else, though!) 3. Spelling the word 'occasionally' correctly.
List three things you're great at.
1. Napping. 2. Eating. 3. Spoiling people. (I'm an over-the-top gift giver.)
Tell me a random fact not many people know about you.
I know all the words to Will Smith's 'Gettin' Jiggy Wit It.'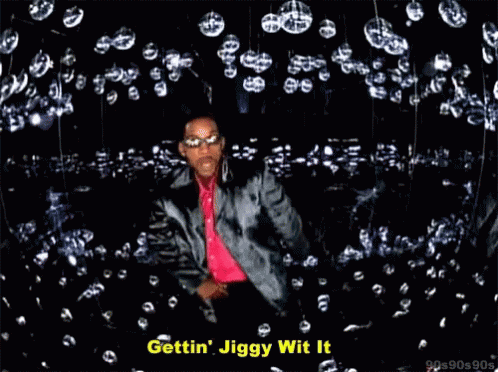 FINISH THE SENTENCE
The best thing I've done in my life is developed my intuition.
The last game I played was Words with Friends with my BFF.
When I was younger I wanted to be a pop star.
The last song I listened to was "Cake By the Ocean" by DNCE.
The last book that made me cry was Key to Her Heart by Ellie Rice
My favorite snack is salt and vinegar Pringles
Never have I ever gotten my driver's license.
Three things I can't live without are WiFi, my kayak, and caffeine.
Love at first sight is every time I see a cat.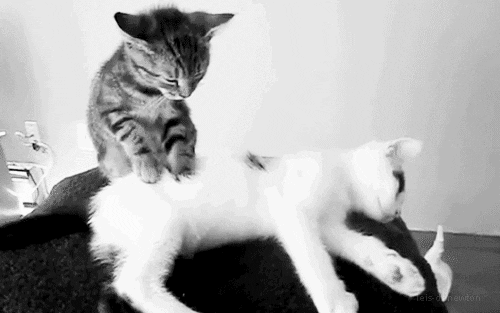 My favorite city is tie between NYC and Paris. Both have incredible energy.
Something I wish I would have known before becoming an author is that I should have started writing sooner! So many stories to tell, so little time!
My favorite book to write was my current WIP, Time and Again. It's giving me all the feels.
Anything else you want to add?
If you've made it this far, thanks for reading! Your attention span is clearly more developed than mine.
Follow BJ on Book Bub, Instagram, Facebook, and Amazon for book updates!