Full name
Liz Monroe
When you're not writing, what are you doing?
Knitting. Reading. Basically I'm 85 years old in the body of a 27 year old.
Is there a title for your current WIP? If so, what is it?
YES and I am in love with it, but I'm not releasing it until the second book of the series is out (this is the third book.)
When did you realize you wanted to be an author?
I don't think it was ever a thing I thought I would do. I always wrote because it was therapeutic for me to do so. It was always poems, songs and short stories. I remember years ago wanting to try to write a book, but I never did. Then one day I sat down with a new idea and just did it. I needed to be creative in some way otherwise I was going to go crazy. And a book happened. I was never going to pursue being an author, and having anyone read it. But after lots of encouraging I did just that.
While writing, do you have music on or do you need absolute silence to concentrate?
Music. I don't dance ever but I'll bounce around and it drives me to keep going. Kind of like when people listen to music while they run, music helps my writing sprints. And also there's so much emotion that some songs I play on repeat until I finish a scene because I need to stay in the emotion.
Do you sneak real-life events into your books?
Yes. 100% Yes. I feel like because I write them with truth that they will end up sticking out.
What was the most challenging part about writing your first book?
Editing it. I am TERRIBLE at grammar. I'm not kidding. English is my only language and I am terrible at it. (For real, I failed English in high school —> So I guess don't let things like that stop you from following your dreams.)
Have you ever co-written before? If so, with who?
No. I don't think I will ever be able to. I'm a huge control freak with my books I would hate someone else input like that. I love my beta readers and how they help me improve my manuscripts, but I couldn't have someone else come in and take something I am that invested in and take it a different direction. It would kill me.
LET'S HAVE A LITTLE FUN!
A million dollars just landed in your bank account, what are you going to do with it?
Pay off my debt. And then buy books.
Your go-to movie when you need a pick-me-up?
Moulin Rouge. I have obsessively watched that movie.
It's Karaoke night and you're singing your favorite song, what is it?
I Write Sins Not Tragedies by Panic! At The Disco. Not my favorite song but would most definitely be something I would scream-sing at Karaoke.
Your life just became a film, what's the title?
Oh man. This is tough. I don't know. Something boring to match my life, though.
What's your BIGGEST pet-peeve?
Driving Errors. I have MASSIVE road rage.
List three things you're terrible at.
Cooking Asparagus. Dancing. Drawing.

List three things you're great at.
Baking cookies. Finding people's dopplegangers (I'm not even kidding its like a super power I have.) Remembering useless facts.
Tell me a random fact not many people know about you.
I played boys tackle football in 8th & 9th grade.
FINISH THE SENTENCE!
The best thing I've done in my life is had kids.
When I was younger I wanted to be horseback rider.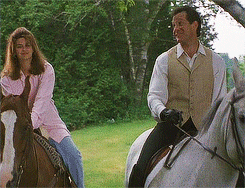 The last song I listened to was False Pretense by Red Jumpsuit Apparatus
The last book that made me cry was The Air He Breathes by Brittainy C Cherry
Never have I ever gotten high.
Three things I can't live without are coffee, music, and books.
Love at first sight is real.
Anything else you want to add?
1+1=2
Don't forget to follow Liz on Facebook, Instagram, and Goodreads for book updates!
The Beauty of Chaos | Goodreads
The Beauty of Chaos is also available on Amazon's Kindle Unlimited ❤