Full Name
Mia Miller
Tell me a little about yourself!
I really like baking, I've discovered that just recently, and I have a few bloggers whose monthly challenges I join in. I find it satisfying and a bit magical. I have a large dog who forces me (yay) to move daily – at least for long walks if not for running. I dream of having at least three dogs of its breed (Dogo Argentino) in the next few years. I do work full-time in an office that makes office romances seem very unrealistic (hence my constant need to read and escape in fictional worlds). I read in the bathtub. My University major was organizational psychology. I learned how to read at around age four. At seven, while my other colleagues were learning how to spell my teacher would place me at the back of the classroom and let me dedicate those classes to reading on my own – so I read whole Russian stories books and Arabian tales. I have very eclectic tastes as a reader – sometimes I read dystopians, sometimes I read dark romance. I love suspense and I love rom-com just the same.
Is there a title for your current WIP?
My WIP is called Truly Yours and it is a standalone New Adult romance
Is there a release date?
June 2018
When did you realize you wanted to be an author?
I was *still am* reading a lot and at some point I got really frustrated by the outcome of a certain love triangle. I was rooting for the other guy, the one that did not get the girl, and did not get a HEA (in my view) and I wanted to write HIS happy ending, just for me. From then on, I started wondering 'what if' and things developed into a publishing plan.
While writing, do you have music on or do you need absolute silence to concentrate?
I need silence. Sometimes, I listen to rain/ thunder sounds on brain.fm or similar sites, I find it soothing.
Who do you look up to as an author?
There are so many! Alessandra Torre, Julie Johnson, Tillie Cole, Kristen Ashley, Karina Halle, CD Reiss, Willow Winters. But there are really, so many authors out there it's unfair to just name a few.
Do you sneak real-life events into your books?
I think that's inevitable – but if something sneaks in I will give it a spin, a different kind of outcome.
What was the most challenging part about writing your first book?
I still find it challenging to stick to a writing schedule. Self-discipline plays a major role in having a healthy pace in everything involved in the author business – from finding the chunks of time to write in (and defending them!), to editing, marketing, and then taking everything from the top and outdoing yourself. You need a plan – and then you need to stick with it. In order to cope with that, I am trying to put myself under strict deadlines. For me, fear is a great motivator 😛
Have you ever co-written before? If so, with who?
I am co-writing something with a friend – a genre different than my usual NA romance and we hope to get that published sometime next year. (spoiler alert – it's fantasy/ sci-fi romance)
LET'S HAVE A LITTLE FUN!
You just won a million dollars, what is the first thing you do with it?
Besides something boring like covering all my debts so I can write full time? 🙂 I would probably find a charity that rescues animals and support it. And invest the rest.
Your go-to movie when you need a pick-me-up?
Strange as it may seem, when I need a pick-me-up I will watch horror movies. They give me a spike of adrenaline and usually energize me.
It's Karaoke night and you're singing your favorite song, what is it?
I don't sing. Seriously, your windows might break!
If there was a soundtrack to go alongside your FIRST book release, what album would it be?
Mr. Sandman (purely because it was a very busy, hectic time) – if you listen to the version from Bates Motel, you'll find it chilling 😛
Your life just became a film, what's the title?
She's so tired!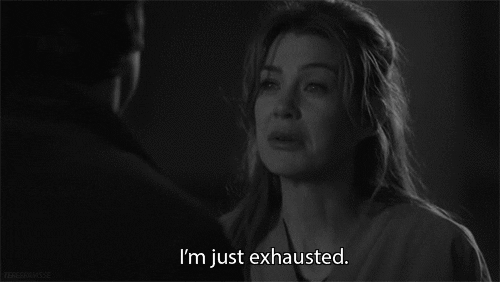 What's your BIGGEST pet-peeve?
hypocrisy; people who don't keep their promises
List three things you're terrible at.
technical stuff (from changing a light-bulb to setting up an internet router – I am totally dependent on others for that stuff); respecting a workout schedule (I will keep it up for a week or two and then will stop prioritizing it – and secretly hating myself for it);
List three things you're great at.
research, learning fast; sharing my knowledge with friends
You're the main character in the LAST book you read, who are you?
Poppy from Devney Perry's Birthday List (and I would SO go have dinner at the Maysen Jar)
Tell me something you don't think a lot of people would know about you.
I don't like confrontation and I will always overthink something after it happened.
FINISH THE SENTENCE
The best thing I've done in my life is ask that guy for that phone number (spoiler alert – nine years later and we still live together)
When I was younger I wanted to be a psychiatrist
The last song I listened to was something from Ed Sheeran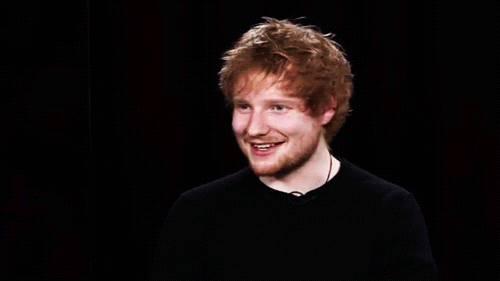 The last book that made me cry was Play the Part from Jewel E. Ann
Never have I ever gone bungee-jumping (nor will I).
Three things I can't live without are coffee & books
Love at first sight is usually just lust 🙂
My perfect reading spot would have a hammock and drinks to last a whole day / or a bathtub and drinks to last a whole day
Anything else you want to add?
Thank you! ❤
Follow Mia on Instagram, Goodreads, Amazon, and Facebook to see cover & blurb reveals and release updates!