Full Name
Yessi Smith
Tell me a little about yourself!
I work as a Crewing and Human Resources Manager for a company that distributes fuel throughout the Bahamian islands with their 7 ships. Which means I get to go to the Bahamas a few times a year for work where I squeeze in some play. Hobbies… I love to read. Hiking, swimming, diving, camping – pretty much anything outdoorsy.
Is there a title for your current WIP? If so, what is it?
Shallow, my first YA will be releasing June 13. And I'm working on Owen, which is book 2 after Quietly Making Noise.
When did you realize you wanted to be an author?
I was probably a teenager or a pre-teen. This is something I wanted since I was little. It took me awhile to really pursue it because it meant so much to me, I was afraid of failure. But in college I published some short stories, and articles and even a poem.
While writing, do you have music on or do you need absolute silence to concentrate?
Absolute silence.
Who do you look up to as an author?
Rachel Van Dyken
Do you sneak real-life events into your books?
All the time.
What was the most challenging part about writing your first book?
Marketing is the hardest part for every book, but more so when you don't know the industry yet.
Have you ever co-written before? If so, with who?
Yep. I co-wrote a shifter romance with Logan Keys. We still have a few more books before that series is done.
 LET'S HAVE A LITTLE FUN!
You just won a million dollars, what is the first thing you do with it?
Travel somewhere, anywhere. Just travel with my guys.
Your go-to movie when you need a pick-me-up?
I can't think of any. I don't watch tv or movies much.
It's Karaoke night and you're singing your favorite song, what is it?
F*ckin' Perfect by Pink
Your life just became a film, what's the title?
Time For a Nap
List three things you're terrible at.
Driving, cooking, public speaking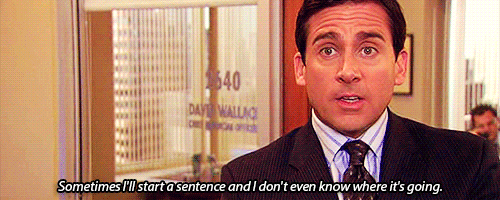 List three things you're great at.
Rambling, tripping over stuff, eating
You're the main character in the LAST book you read, who are you?
Zoe from The Greatest Fall. Which is hilarious, because I swear Ella Maise wrote Zoe with me in mind. She's my spirit animal.
Tell me something you don't think a lot of people would know about you.
I hate my feet being touched. Just thinking about getting a pedicure gives me hives.
 FINISH THE SENTENCE
The best thing I've done in my life is spit out 2 amazing sons.
When I was younger I wanted to be a ballerina, but I'm as graceful as a rhino rollerblading on a tight rope.
The last song I listened to was In Case You Didn't Know by Brett Young.
Never have I ever gone a whole week without embarrassing myself.
Love at first sight is real.
Anything else you want to add?
Megan is awesome 😉
Follow Yessi on Facebook, Goodreads, Instagram, and Amazon for updates and to keep tabs on new releases!
Other books from Yessi