Full Name
Tiffanie DeBartolo. But my friends call me Shine.
Tell me a little about yourself!
I run an independent record label called Bright Antenna Records, as well as a charity organization called The Shine Maker Foundation. I am an avid runner and hiker. I do yoga. I am trying to learn how to draw and paint. I love food and I love to travel.
Is there a title for your current WIP? If so, what is it?
Sorrow. (Technically it's still a WIP because I'm currently editing it.)
When did you realize you wanted to be an author?
I don't think it was a realization as much as it was something I'd always done, and then I kept doing it, because it fed my soul, and then it became a real job.
While writing, do you have music on or do you need absolute silence to concentrate?
I often listen to music, but it has to be instrumental. Lyrics distract me. I listened to a lot of Explosions In The Sky, Mogwai and Hammock while writing Sorrow. A lot of Beethoven too.
Who do you look up to as an author?
I'm a huge Dave Eggers fan. I also love Tim O'Brien, Simon Van Booy, Patti Smith, Zadie Smith, Donna Tartt, Vendela Vida. I could go on and on.
Do you sneak real-life events into your books?
I sure do. Though I usually tweak them a bit. (See the mango scene in God-Shaped Hole. In real life that was a papaya.)
What was the most challenging part about writing your first book?
The heartbreak of watching a character do something I knew was going to turn out really badly for him, and being powerless to stop it. 🙂
Have you ever co-written before? If so, with who?
No. I can't imagine I'd be good at that. I'm antisocial. 🙂
LET'S HAVE SOME FUN!
You just won a million dollars, what is the first thing you do with it?
I'd divide it up and give it to all the musicians I work with.
Your go-to movie when you need a pick-me-up?
Almost Famous or Breakfast at Tiffany's.
It's Karaoke night and you're singing your favorite song, what is it?
It's not my favorite song, but it's my favorite karaoke song: Pour Some Sugar On Me.
If there was a soundtrack to go alongside your FIRST book release, what album would it be?
Grace by Jeff Buckley, of course.
Your life just became a film, what's the title?
Shine.
What's your BIGGEST pet-peeve?
Racism.
List three things you're terrible at.
Reading Excel spreadsheets, singing, suppressing feelings.
List three things you're great at.
Blowjobs, being a friend, writing.
You're the main character in the LAST book you read, who are you?
October.
Tell me something you don't think a lot of people would know about you.
I don't answer my phone. I hate when it rings. If you can't say it in a text, I don't want to hear it.
FINISH THE SENTENCE
The best thing I've done in my life is kept my heart open.
When I was younger I wanted to be a writer.
The last song I listened to was "The Ladder" by Flagship
Click to listen YouTube | Flagship- The Ladder
The last book that made me cry was To Kill A Mockingbird – I read it once a year and I cry every time.
Never have I ever smoked pot.
Three things I can't live without are coffee, dogs, playing outside.
Love at first sight is something that has happened to me twice in my life.
Anything else you want to add?
Donald Trump sucks balls.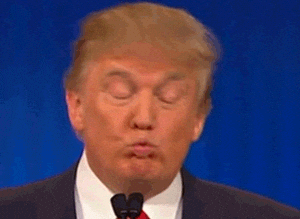 For updates and sneak peeks, follow Tiffanie on Instagram, Facebook, and Goodreads!
Add Tiffanie's books to your TBR on Goodreads ❤