Full Name
Jessica Ruben
Tell me a little about yourself!
I'm an attorney in New York City and a momma of 3!
When did you realize you wanted to be an author?
Since the first grade
While writing, do you have music on or do you need absolute silence to concentrate?
Music for brainstorming, silence to write
Who do you look up to as an author?
Ginger Scott and Kate Stewart
Do you sneak real-life events into your books?
Yes!
What was the most challenging part about writing your first book?
Finding work life and family balance
Have you ever co-written before? If so, with who?
No
LET'S HAVE SOME FUN!
You just won a million dollars, what is the first thing you do with it?
Give it away to charity
Your go-to movie when you need a pick-me-up?
Goonies
It's Karaoke night and you're singing your favorite song, what is it?
Losing my Religion, REM
If there was a soundtrack to go alongside your FIRST book release, what album would it be?
Wilder Mind, Mumford and Sons
Your life just became a film, what's the title?
The juggler
What's your BIGGEST pet-peeve?
People who don't do what they promise
List three things you're terrible at.
Math, directions and puzzles
List three things you're great at.
Making friends, talking my butt off and reading
You're the main character in the LAST book you read, who are you?
Wavy from All the Ugly and Wonderful Things
Tell me something you don't think a lot of people would know about you.
I wear contacts in my eyes and without them I'd be almost blind!
FINISH THE SENTENCE
The best thing I've done in my life is become a mother
When I was younger I wanted to be a writer for the New York Times
The last song I listened to was Havana, Camila Cabello
The last book that made me cry was All the Ugly and Wonderful Things, Bryn Greenwood
Never have I ever jumped out of a plane
Three things I can't live without are books, coffee, wine
Love at first sight is Jon
Anything else you want to add?
Please feel free to stalk me, I love to hear from readers!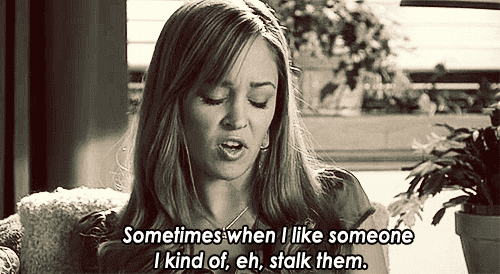 Don't forget to follow Jessica on Amazon, Goodreads, Facebook, and Instagram for updates on upcoming releases, cover reveals and more!